Get to know what makes us the bar and restaurant that we are today…
Serving the best since 1944
McKeevers have been trading in the landmark Woodhouse Street premises since 1974, with the family involved. Gary had been bar manager until his untimely passing in 1983, and the mantle of continuing the business was passed on to Charlie, who – with wife Bernie and family – continues the legend into the third generation, with Michael the bar manager. Of course, things have changed over the years, as shown in a recent publication of the 'A Taste of Ulster' food guide.
It stated – 'Serving breakfast and lunch daily, the bar's food is thriving. All dishes are made to order using the best local produce available, with the comprehensive menu catering for a variety of tastes. 'By using local suppliers and growers, staff can ensure that products are at their freshest. These cover meat, lamb, fish, poultry and pork. 
The menu is complemented by an extensive selection of beer, wines, spirits and soft drinks with speciality coffee and tea on offer.'
McKeevers Celebrate 70 Years
Few names in Northern Ireland's licensed trade are more intertwined with their local community than McKeever's who have served Portadown over three generations – Patsy the founder, his son Charlie the current owner along with wife Bernie, and Patsy's grandson Michael, the bar manager.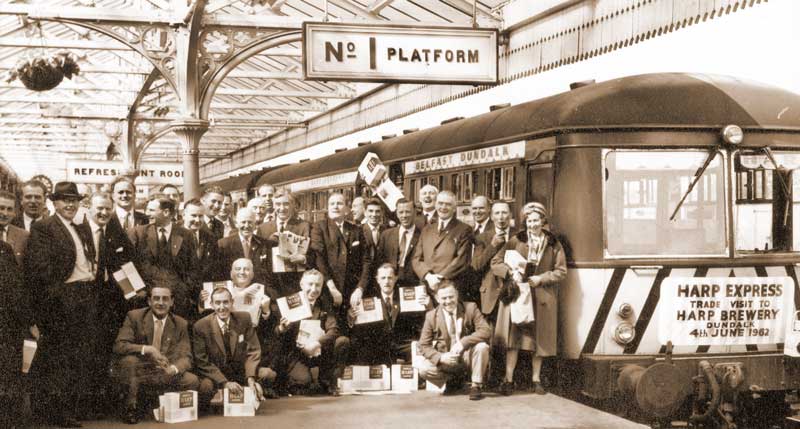 Dundalk
Visit to Macardles Ale Dundalk
Take a look at our collection of photographs from the past
Local owners of licensed premises and their friends at the Guinness HQ in Dublin many years ago
boarding the train at the magnificent Portadown Railway Station, then at Watson Street. They were headed for the Harp Brewery in Dundalk
Visit to Macardles Ale Dundalk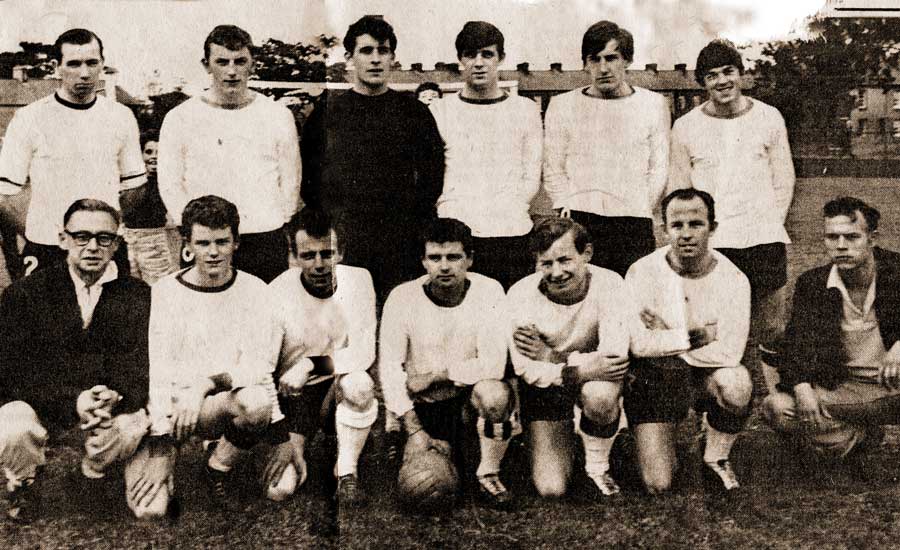 McKeevers United team picture
who played in the town's healthy football Summer League – bore this out, a team of talented ball-players where religion did not matter nothing.
October 1969 – McKeevers won the Old Firm and Zuider Zee Cup